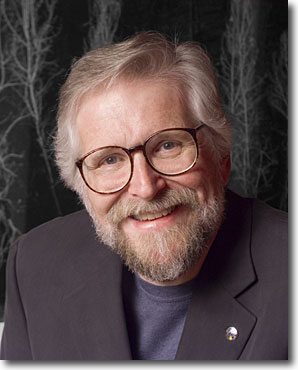 Personal Histories
Your Interviewer, Bill Ganzel
Our interviewer, Bill Ganzel, is an author, photographer and television producer with over 25 years experience conducting oral history interviews for Nebraska Educational Telecommunications (NET). In 2003, he founded Ganzel Group Communications in order to continue his passion for recording and preserving oral history. He's the author of the book Dust Bowl Descent and the Web Site, Wessels Living History Farm.
Schedule an Interview

E-mail us at

For NET, Mr. Ganzel served as Executive Producer for both the television News and Public Affairs Unit and for the Interactive Media Group. He conducted literally thousands of interviews with newsmakers and everyday people. He is an award-winning documentary producer and his programs have aired nationally on Public Broadcasting Service stations across the country.
Since beginning his own company, The Ganzel Group, he has completed another 500 oral history interviews that have become the backbone of the Wessels Living History Farm Web Site. That site is attracting over 100,000 users a month to its stories of agricultural innovation. It has been recognized as "one of the best online resources for education in the humanities by the National Endowment for the Humanities."
Bill Ganzel will treat your story with intelligence and compassion.
---
E-mail us at
Snail mail at 2451 Park Ave.
Lincoln, NE 68502
Land line at 402.474.0697
Cellular at 402.310.5014