Museum Services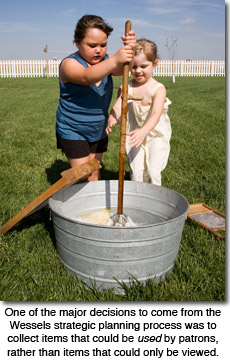 The Ganzel Group worked with the Wessels Living History Farm to complete their strategic planning process in 2004. Mr. Ganzel and his associates guided the Wessels Board through a two-day planning process that resulted in a definition of the potential audiences for the Living History Farm at York, identification of potential allies or competitors for the attention of the audience, identification of external opportunities or threats, ennumeration of internal strengths and challenges, and a detailed five-year plan to develop the public programming for the Farm.
On the basis of the plan, the Ganzel Group assisted the Wessels Board in hiring an education coordinator and helped plan its public displays and educational programs. One of the unique aspects of the Wessels Living History Farm is its integration of the physical site and the virtual site. At various public programs at York, we have presented material from the web site to help ground the experience in its historical context. For instance, when the Farm put on a barn dance, we played oral history interviews from our subjects who talked about how important this low-cost form of entertainment was to those who lived through the Great Depression.
When he worked for NETCHE, Mr. Ganzel designed trade show exhibits for the videotape production and distribution company for about five years running.


---
Ganzel Group associate Sean Craig has also produced public displays for clients like Microsoft and Archrival. The Microsoft display was produced to support the Midwest launch event of the Microsoft Server and Visual Studio.net software products. Sean worked on the signage, interactive kiosks, displays and motion graphics.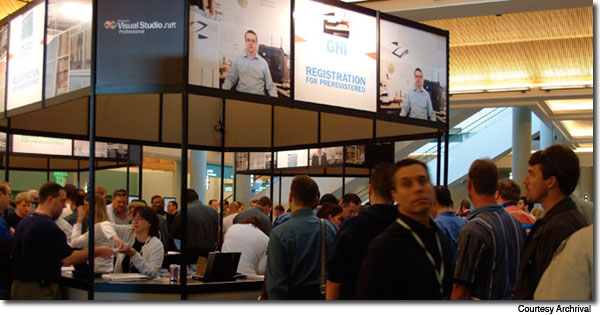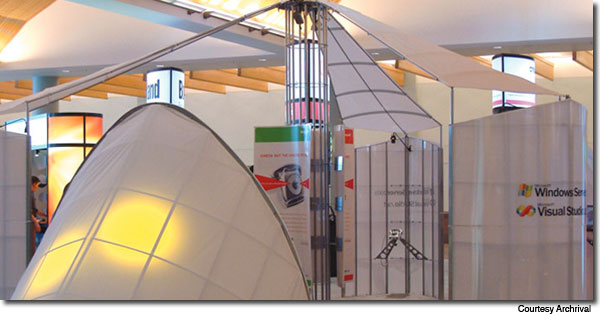 ---
How to reach us.
Email
Snail mail at 2451 Park Ave.
Lincoln, NE 68502
Land line at 402.474.0697
Cellular at 402.310.5014